Places To Visit in zimbabwe
Exciting Zimbabwe safaris for the whole family
For over 25 years, we have operated as a top Zimbabwe safari tour operator for Southern Africa. We have experience in organising customised safaris locally to all the interesting places to visit in Zimbabwe as well as in neighboring countries.
Lucky Bean Travel – View Beautiful Places To Visit In Zimbabwe
Experience the Rich and Vibrant Wonders Of Southern Africa
Lucky Bean Travel Can Customise Your Itinerary To All The Places To Visit In Zimbabwe
For over 25 years, we have operated as a top Zimbabwe safari tour operator for Southern Africa. We have experience in organising customised safaris locally to all the interesting places to visit in Zimbabwe as well as in neighboring countries.
Do a tour of the tourist attractions, such as the majestic Victoria Falls, the historical sites at Great Zimbabwe ruins, and Matopos which give insight into early Zimbabwe and showcase amazing rock formations.
Zimbabwe safaris are also about meeting the local people, who are very friendly, welcoming, and proud of their African heritage.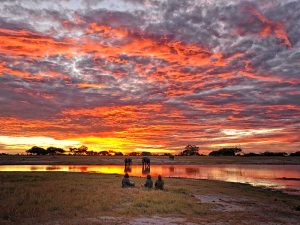 Please click to see important documentation
regarding travel to Zimbabwe
Is It Safe To Travel To Zimbabwe?
Travelling to Zimbabwe is safer than going to your local supermarket. Travel now whilst the industry is quiet and take advantage of many specials available !!
Travelling on holiday/safari to Zimbabwe is not as scary or complicated as you may imagine. All staff at safari lodges, camps, and hotels are vaccinated!
The Zimbabwe government has ensured that all persons working in tourism were vaccinated first (as are first responders) and all staff are tested regularly. Sanitizing is thoroughly carried by all establishments, transfer buses too, temperatures are taken and the staff wears masks 24/7.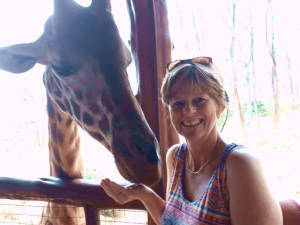 About Us
Caroline Perkins will share her traveling passion with you.
Her first hand knowledge and experience of the region will provide an experience with memories to be cherished forever.
Book Your African Safari With An Experienced Tour Operator
For the adventure seeker, visiting Victoria Falls will spoil you with choices.
Walk with lions, ride an elephant, fly over the magnificent 1.7km long falls, bunji jump and white water raft the mighty Zambezi River.
Unwind and enjoy your safari in Zimbabwe with Big 5 game experiences at the best Zimbabwe lodges. Stay in a range of Zimbabwe safari parks which include the Hwange National Park, Matusadona, Mana Pools, Matobo and Gonarezhou national parks.
An absolutely magical experience, with amazing staff,awesome food & stunning views...we will definitely be back,thank you PRL Thank you Caroline, your recommendations & service, was absolutely fantastic...
Hello Caroline, and a massive "thank you" to you from both Angela and I for organising such a fantastic "coming home tour" after 50 years absence. It was everything we had hoped for and more, and we both have such fantastic memories and photos. Everyone we met from Shane to camp staff and guides were so friendly and helpful - we cannot thank them enough. Now we are home I am loading photos on FaceBook and they bring back amazing memories. Thank you once again.
Amanda Trembath
2023-03-08
Caroline organised an exceptional personal experience in Zimbabwe. It was totally magical. I was worried about dealing with agents I didn't know and managed to get a recommendation to use Lucky Bean Travel. They have all the local knowledge and sorted a wonderful memorable fantastic holiday. It was sensational! Luxurious, exciting, beautiful and totally seamless we were looked after from start to finish and did so many wonderful things like cruising down to the Zambezi at sunset in an exclusive boat with a brilliant guide to walking through the bush with elephants.All the locals we dealt with were so charming and the food was fresh and beautifully prepared. Home now with such happy memories of our time in Zimbabwe.
Holiday of a lifetime, thanks to the recommendations and organization at Lucky Bean Travel. Completely faultless from start to finish. Should anything have gone wrong or should we have needed any extra help in anyway, we felt completely taken care of so wouldn't have been a problem. Over and above what was expected and well worth the extra support and guidance from someone who knows Zimbabwe inside out. Thanks for your help! Highly recommended!
Ben Middlemost
2023-01-17
I used Lucky Bean to arrange a return to Zimbabwe after almost 15 years. Both Caroline and Shirley were extremely helpful and knowledgeable about travelling to Zimbabwe and helped sort out all my bookings and excursions. I could not recommend Lucky Bean enough, and will be using them again when I return in a year's time! Thank you so much both for all your help.
Julia Beveridge
2022-11-27
Lucky Bean had been absolutely fantastic in planning our trip back to Zimbabwe. Everything to the last minor detail was spot on. Carolyn had wonderful recommendations, our highlights being in Camp Mana with Steve Bolnick and his team. Fortunate enough to have made a true friend with Carolyn. We are already planning our next trip to Southern Africa and cannot wait.
We've just enjoyed the holiday of a lifetime in Zimbabwe thanks in no small part to Caroline from Lucky Bean Travel and her team of contacts, generally small owner-managed businesses that care and respond in the best possible way. We had our initial ideas but Caroline's detailed knowledge on the ground proved invaluable. She helped us shape our trip without being pushy and with a natural understanding that what we eventually chose was was our decision to make. Nothing seemed too much trouble and all the elements of the itinerary that we eventually agreed upon as being workable were stitched together seamlessly by Caroline. It was perfect from start to finish. She even has a line to God and managed to sort out perfect weather and magnificent game viewing for us! We felt thoroughly looked after and supported on our adventure and we can't recommend Caroline and Lucky Bean Travel highly enough.
Catherine Hewitt
2022-02-21
I highly recommend Lucky Bean Travel - the highly knowledgeable, personalized and efficient service made our Zimbabwe holiday experience one to remember !
Thank you Caroline for the great service . You organized such a wonderful trip . We really enjoyed and you made the trip for Helder . It's something he will never forget . He will be back and you will be the chief organizer again . Thank you very much
Belinda Marshall
2017-08-30
For any traveller wanting to visit Zimbabwe, I urge you to contact Caroline from Lucky Bean Travel. This is a company that really knows African adventures and will arrange a custom itinerary to suit your needs.