Listed below are some interesting fun facts on Zimbabwe for travelers and tourists.
If you require more information about Zimbabwe, please contact Lucky Bean Travel.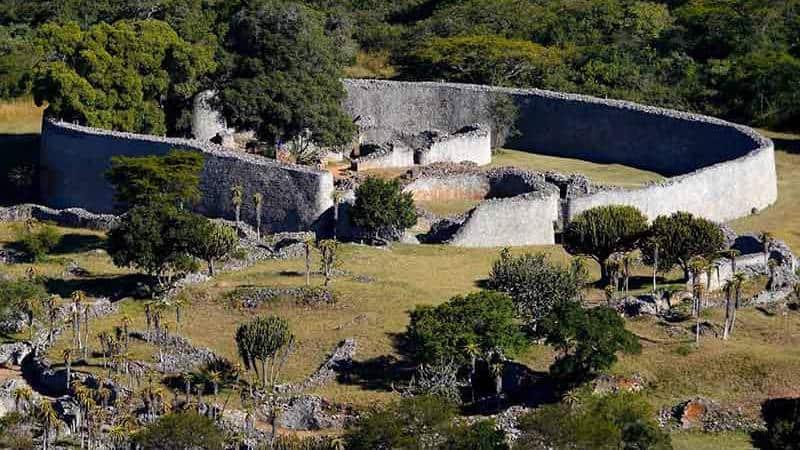 Interesting Facts On Zimbabwe
Official Name: Republic of Zimbabwe
Zimbabwe Population: 12,462,879
Capital Of Zimbabwe : Harare (pop. 1,600,000)
Zimbabwe Currency: US$ Dollar (USD)
Visa cards are accepted within Victoria Falls hotels and establishments, at various shops BUT not out in remote areas like Hwange, Mana pools, Matopos, etc due to no online facilities
We suggest you bring some US$ cash in small denominations with you for parks fees into the Falls, lunches, drinks, and gratuities.
Zimbabwean Languages: English (official), Shona, Sindebele, & numerous tribal dialects
Independence Day: April 18
Religions: Syncretic (50%), Christian (25%), others (25%)
Country Dialing Code: 263
Electricity: Zimbabwe uses 220 volts AC (50 Hz)
Land Area: 390,624 sq km (150,820 sq miles)
Coastline: 0 (landlocked)
Highest Point: Inyangani – 8,503 ft. (2,592 m)
Lowest Point: Intersection of the Runde and Save River – 531 ft. (162m)
Land Divisions: 8 provinces and 2 cities with provincial status, provinces include: Manicaland, Mashonaland Central, Mashonaland East, Mashonaland West, Masvingo, Matabeleland North, Matabeleland South, and Midlands. Provincial cites include: Bulawayo and Harare
Facts On Zimbabwe – Seasons and Weather
One of the primary facts on Zimbabwe that a traveler should bear in mind, is the seasons! If you are visiting mainly for viewing game, winter is the best season as there is less foliage to obstruct sightings.
Summer: September to May (starts cooling down Feb – May) hottest period October/November & December
Winter: June – August being peak game-viewing season, as well as September, October, and November
Rainy season: Mid Nov – Feb/March
Latitude/Longitude: 17º 50′ S, 31º 03′ E
Visa's are available on entry to Zimbabwe, or alternatively, go online and apply : www.evisa.gov.zw
If you plan to go to Livingstone in Zambia, purchase a Univisa on arrival.
For more information or facts on Zimbabwe, please do not hesitate to contact us.