Traveling south from Bulawayo, you will see the granite outcrops steadily increasing in number and size. On entering the Matobo National Park, situated in the magnificent Matobo Hills, you are surrounded by an impressive range of granite outcrops.
The balancing rock formations, domes, and spires have been weathered out of the solid granite over millions of years of erosion and weathering.
The Park is a recently awarded (2003) UNESCO Natural World Heritage Site and occupies a large area of 44 500 hectares.
The Park has a security fence around the Whovi Wild Area, protecting an Intensive Protection Zone. In this area endangered Black and White Rhinoceros are breeding successfully, and other plains game can be viewed.
The Park offers a wide range of tourist attractions and outdoor activities. The beautiful and rugged terrain in the park is a hikers' paradise and sightings of a wide range of wildlife are possible.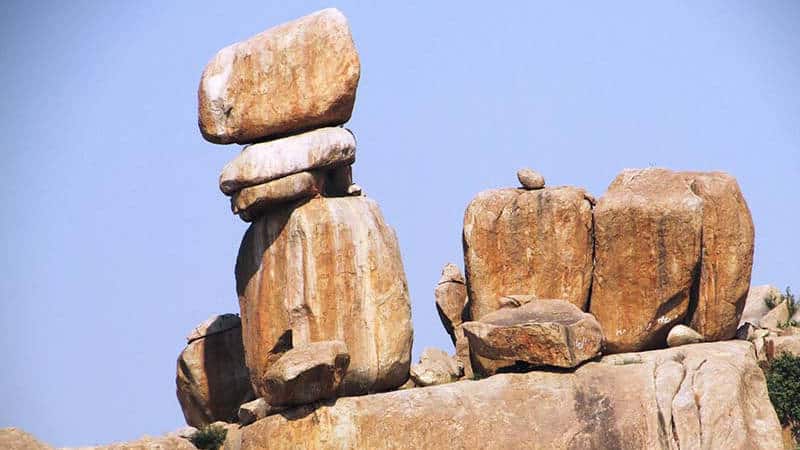 Matobo National Park History
Matobo, meaning 'bald heads', was named by the great Ndebele King, Mzilikazi. This well-known king is buried in the Matobo Hills just a short distance from the park.
Cecil John Rhodes is buried on the top of Malindidzimu hill, found in the Matobo National Park – Malindidzimu means ' hill of benevolent spirits'.
This hill is known locally as "World's View" as he is reported to have commented that it had a 'View of the World'. His gravesite is easily accessible in a majestic setting and is carved out of the solid granite hill. Surrounded by a natural amphi-theatre of very large boulders it is well worth a visit.
The Matobo area has great spiritual and cultural significance to the local people in the area with many sites within the park still used for important local ceremonies.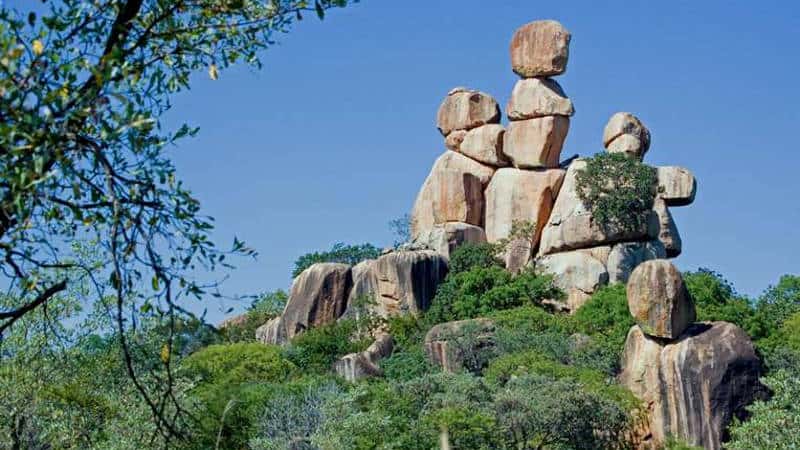 Matobo National Park Wildlife
Although, not on the scale of the famous Hwange National Park, the Matobo National Park has a wide variety of animal species including black and white rhinoceros, kudu, eland, sable, klipspringer, waterbuck, wildcat, springhare, common duiker, leopard, hyena, zebra, wildebeest, giraffe, cheetah, hippo, warthog, rock dassies, crocodiles, baboons, and monkeys.
There is a large diversity of birdlife for bird lovers to enjoy. The park is also famous for its large concentration of black eagles.
Other larger bird species found in the area include fish eagle, martial eagle, secretary birds, and francolin.
Matobo National Park Accommodation
Accommodation is available in and around the Matobo National Park and picnic sites are plentiful.